The Baton Rouge, LA Area's #1 Choice for Roof Cleaning,
Soft Washing

& No Pressure Washing
Green Tiger

SoftWash

is the Baton Rouge, LA area's premier provider
of top quality Roof Cleaning, Soft Washing, and No Pressure Exterior Cleaning services. We take great pride in delivering consistently outstanding cleaning results for your home, business or multi-unit property's exterior.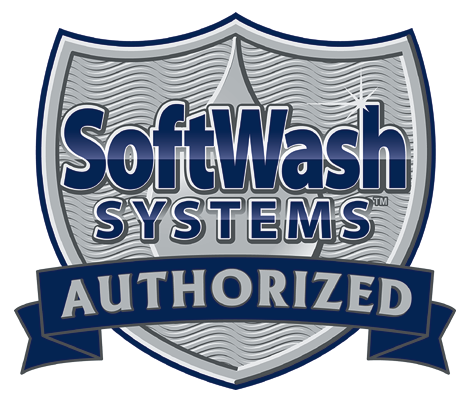 We specialize in

SoftWash

No Pressure Roof Cleaning.
This valuable service treats those ugly roof stains like the pest they are by attacking and killing the algae and mold growth that causes unsightly roof stains and streaks while
saving you thousands off the cost of roof replacement!
Please take a few minutes to browse through our services to see all of the safe, fast, and affordable ways we can make your home, business or multi-unit property look like new again!
It's true - those roof stain aren't dirt! They're actually algae, mold, and bacteria that feeds on moisture and limestone in your roof shingles. But before you spend thousands on a new roof, give us a call - we can clean it for a fraction of the cost!
Safe

SoftWash

Cleaning Process

No Risk

of Damage to Your Roof
Ideal for Shingle & Tile Roofs
5 Year Stain-Free WARRANTY
Don't let dirt, grime, and mold destroy your home's beauty! We offer a wide range of safe and effective Soft Washing services to properly clean everything from siding and stucco, to gutters, driveways, patio, decks, and fences.
SoftWash

House Washing

SoftWash

Gutter Cleaning

SoftWash

Concrete Cleaning

SoftWash

Deck & Fence Cleaning
A clean business is good business! Don't let dirt and grime send the wrong message about your business. We provide a complete line of Commercial Exterior Cleaning services to help you keep your business looking its best year round.
SoftWash

Roof Cleaning

SoftWash

 Building Washing

SoftWash

 Concrete Cleaning
Awning Cleaning & more!
Let us help you keep your community clean and beautiful! We have the professional equipment, cleaning methods, and years of experience to handle all of your Property Management exterior cleaning needs - and to fit your budget!
Apartment Complexes
Condominium Communities
Townhome Complexes
Hotels, Motels & more!
- CUSTOMER REVIEW -
"Alvin and his crew did a fabulous job -- had been putting off the job for a long time, but when I saw his crew working 2 houses down from me (in February this year) and doing such a fabulous job, I said to myself--"anyone who can work so well and so thoroughly in this kind of weather, are the people for me!"--and I turned in their driveway, and had them come give me an estimate on the spot. They gave me a reasonable price, and I had them do everything (all cement surfaces, algae on brick, all stucco, including 3 dormers, my carport and patio) -- they came when scheduled, and I was, and am still, very pleased. Everything still looks great -- their patented process is different from the regular "pressure-washer" people -- a new process called "soft wash" which has some kind of retardant in it which makes it last, not the concentrated harsh process most "washers" use. For me, it was money well spent, and I highly recommend it if you need it!!" - Peggy O'Banion, Baton Rouge, LA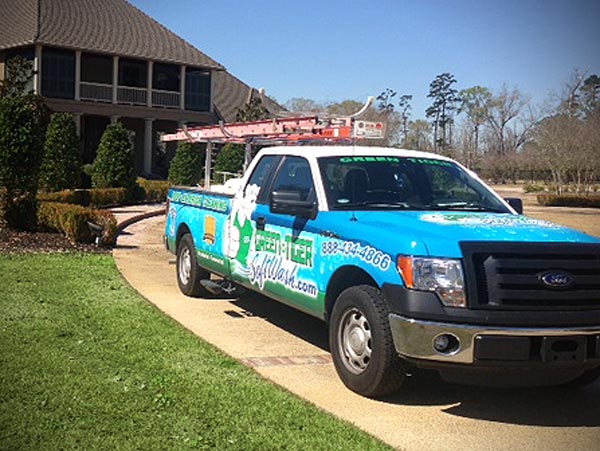 We Look Forward To Serving You!
Whether the condition of your Baton Rouge, LA area home, business, or multi-unit property desperately needs a thorough cleaning, or just a touch-up to look its very best, please do not hesitate to get in touch with us.
We take tremendous pride in providing homeowners, business owners, and property managers in and around the Baton Rouge, LA area with the highest levels of workmanship and professionalism, along with fast, reliable, and courteous customer service.